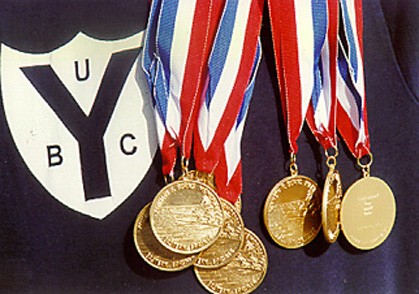 Finally some great spring weather on both the weigh-in Friday and race day Saturday meant good things for the Eli lightrweights as they took on the Big Green of Dartmouth in the Durand Cup today. 
The Y150s won all four races, including the varsity race for the Cup named for legendary Y150 coach Loyal Durand. All Yale crews got off to solid starts against Dartmouth, and were able to control the pace throughout the 2000 meter buoyed course. 
Yale has now won the Cup three years in a row following a two-year run by Dartmouth. Full results here.